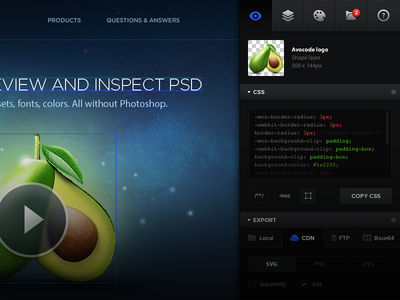 Avocode enables the designer to share the design with the developer and keeps them both always in sync. The developer can open and inspect PSD designs without the need of Photoshop at all, CSS Hat, PNG Hat or Slicy either.
 
By using Avocode Web/Native App only, developers get CSS, sizes, SVG, image assets, fonts and colors, avoiding unnecessary miscommunication.
Get the Private Beta version free from: http://avocode.com.