Erasmus+ Program - COMEET Plus Final Meeting in Belgium
Mon, 25 Sep 2017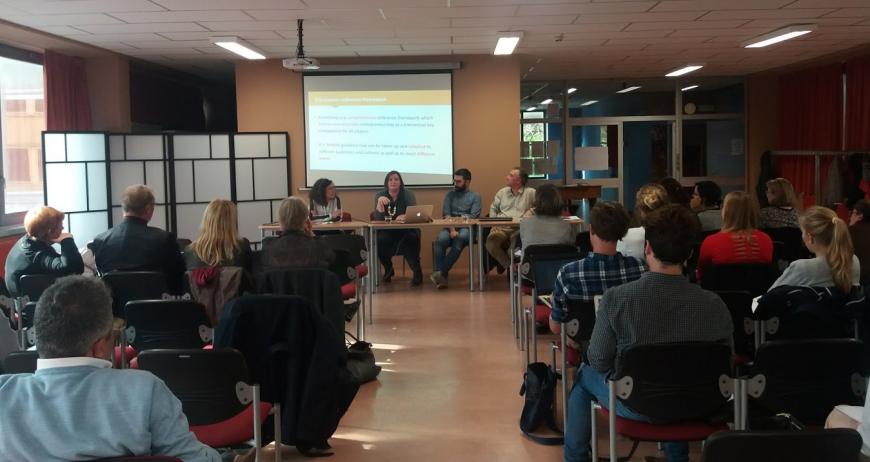 The last Erasmus+ Project Meeting of Comeet Plus took place between the 20th and the 21st Of September 2017 at Brussels, Belgium.
AEDE, our host, organized the final conference that took place at ATHENEE GATTI DE GAMOND to disseminate the results of our project. All partners took part in it. We had the chance to count on the participation of three guest speakers, Anna Laura Orrico from Italy, and Laurent Marchesi and Elin McCallum from Belgium.
The focus of the roundtable was to share different perspectives of entrepreneurship education: EU level, formal and non-formal education backgrounds.
The audience was composed of regional representatives from different countries (Spain, Denmark, France, etc.), one representative of the REPER (Representation of the Spanish government in Brussels), but also teachers, parents, and policymakers.
The second day, during the meeting we discussed final thoughts about the project and the steps to be done until the end of the project.
The Comeet Plus Project is co-funded by the ERASMUS+ program of the European Union and submitted under key action: cooperation for innovation and the exchange of good practices, action type: strategic partnerships, with the project number: 2015-1-ES01-KA204-016081. In this program are involved 6 countries from Europe: Italy, Holland, Romania represented by our company - ASSIST Software, Cyprus, and Belgium.