You have probably heard this a lot: that the easiest way to start a career in the IT industry is to start with testing. I was thinking the same thing when I was about to start my career in IT. However, this is not necessarily true. Don't just jump into a career because you think it will be easy. Find something you think you will enjoy. You should be passionate about the field you want to work in. If you want to be a programmer, start with programming, or if you want to be a project manager, start learning about project management.  

The same rules apply to testing. I had great mentors who helped me dive into the amazing world of testing. From the moment I started learning about testing, I fell in love with it. I was ready to work for free just to get some experience and to apply all the knowledge I had gained at university and during my internship program. You should feel the same way regardless of the career you want to pursue.
ASSIST Software also offers an internship program for the people interested in pursuing a career in software development, whether they are 12th graders, students, or people looking to change their career. 

You can watch this video with the impressions of the interns from this year and get a better idea: https://youtu.be/oOln1uzPRVs. Find out more about the ASSIST internship opportunities here.

I now understand how important the start of a career is. Once you get hooked on testing, you'll never get bored throughout your entire testing career. That's why I want to share with you 6 steps that will guide you to a career in testing, and you should follow in order to become a part of this challenging and awesome world of software development. 
1.  Answer the question: "Can I see myself in a QA position?"
First, you should understand what testing is all about; what a tester does, the daily tasks a tester carries out, and who a tester is. Why? Because you should be confident that you'll love and enjoy it. This is essential when you start a career in any field. You should do what you love and what makes you truly happy. To get you started, it's important to understand the following: 
A tester is an excellent user, first of all. 

Why is this important? Because a tester needs to make sure that the user will get the best experience from using a system (website or any other digital product). To understand what testers do, I suggest searching for interviews with testers, and blogs and articles about testing. This will allow you to see the big picture of what a career in testing will be like. There will be a lot of information that you may not understand now, but don't be scared; just try to get an overall view of this job. Another approach is to ask someone who is already in this industry and ask them to give you a brief description of what testing and software development is all about.
2. Take a beginner QA course
If you are tempted by the idea of becoming a tester and you think that you might love building a career in testing, take an online course for beginners. Look for the best-rated courses. Nowadays, there are plenty of awesome courses on the internet. When looking at courses, try to find ones that have practical tasks, rather than just theoretical knowledge. This way, you'll be able to apply the theoretical knowledge you've learned in practical situations. 

Also, it's worth going through the basics of testing by reading the ISTQB book. You may not understand 100% of what is written, but don't worry; over time and with the help of a beginner course, you will start to understand the basic concepts in testing. Reading will help you to have a general understanding of the most important terms in testing. 
Here are some tips for you to be aware of while taking a course:

Tip #1 "Don't learn things by heart; understand them. " 
 When you're applying for a job or an internship program,  prospective employers will probably not be impressed by your ability to memorize terms and definitions. Of course, this depends on the company, but most employers look for employees that can think logically and solve problems, not ones that can memorize. 
 
Tip #2 "Understand the ideas and how you can apply them in practice. " 
 Ideally, you'll have practical tasks in the course; if not, the internet is your friend. Look for examples there. 
3. Apply theory in real-life scenarios
To develop the ability to apply theoretical knowledge into practice, try using real-life scenarios. I do this every day. In fact, this is what helped me to develop a testing mindset, which has helped me a lot in my career. Here is a very simple example: 
 
 Let's say you just learned about exploratory testing, so to practice it using a real-life situation, you can think about a cake. Imagine that you are asked to test it. Think about and write down how you'll do it, what you'll test, and all the questions that might come into your mind. For example, Is the cake sweet enough? Is it soft enough? Does the cake still taste good after 3 days? etc. Remember, testing is a lot about asking questions. When it comes to exploratory testing, just explore what you test to be sure that it is the right one. And if you want to try this on a website, go to any website and explore it. Ideally, it should be a new one to you, where you don't know how things work. 
 
4. Find a QA internship
Once you have finished a course and understand how to use your theoretical knowledge in practice, look for an internship program. It could be in a company from your hometown or even one in a different city or country.  

An internship is a great opportunity to get more hands-on experience and to share your ideas, methods, and knowledge with others. Also, you may find out that there are other ways of understanding a term or an idea. You'll experience more of what you have learned by yourself and you'll be able to learn from people who have more experience than you.  

Going back to the cake analogy, this is like when you want to make one that you've never baked before: you look for a recipe on the internet, try it by yourself and then you do it with the help of a professional baker.  
5. Keep it alive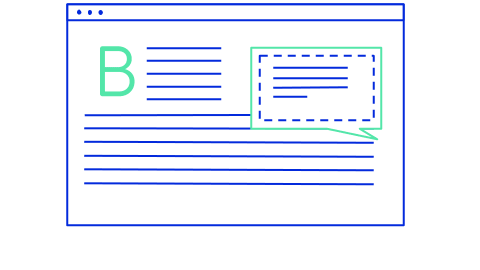 Being a tester is about learning constantly. Challenge yourself in new areas of testing. Once you have learned a specific skill, find a new one to learn. Look for skills and techniques that you consider suitable for your level of experience and that are interesting for you. This will open your mind and give you different points of view, and this is extremely important for a tester. 

Subscribe to testing and IT blogs to learn more about software testing and other things that are happening in the IT industry. There are a lot of articles that explain specific topics in great detail, and a lot of testers who want to share their experiences. You'll find out about many fields, approaches, tools and methods, and you'll find a lot of other interesting and useful information in these blogs. 
6. Join testing communities
Throughout the learning process, get help from people who have more experience in the field. Some popular testing forums include MoT (Ministry of Testing), Quora, testersio (on slack using the same account as for MoT), and others. There are a lot of professionals, so if you post a question on a forum, there's a good chance that at least one of them will have the answer! I also use these resources to ask for advice. You can ask the community to recommend a course for beginners, or a good book, or even ask them to explain a term that you find difficult to understand. 
 
Conclusion
In a nutshell, if you've decided to step into a testing career, keep in mind that it will be way more interesting than you think! The most important thing is to make sure you'll enjoy it and that it will become not just a career, but a lifestyle. If you love what you do, you will surely become a professional, in any field.  
The IT industry is a fast-growing sphere that will never make you get bored with what you do.