1.Best Innovative Minds 2020 Background 
Best Innovative Minds is undoubtedly the most popular and, most awaited tech contest organized by ASSIST Software. It is an internal event open to all ASSIST employees and the main purpose of the competition is to discover innovative ideas or solutions that could give the company the means to solve certain challenges or to contribute to civic development. 
This edition's finals took place on the 11th of December, 2020 and featured seven innovative projects that troubled the jury during the selection process. Participants could choose between teaming up with other colleagues (up to three other people) or participating individually. 
Like in the previous year, students from the Faculty of Electrical Engineering and Computer Science at the University of Suceava were chosen to join the competition and work alongside our colleagues, having the chance to find out how working on a project within a team in the software industry actually looks like.   
This year's winners were rewarded with cash prizes totaling 4,000 euros. Moreover, the students who placed in the top three in the competition received paid internship contracts at ASSIST as well.  For this year's edition, we introduced a new prize: The Most Disruptive Technology Award. 
There were two phases of the competition: 
1. Selection – where participants got to present an idea that could get to a prototype phase; 
2. Implementation – turning the idea into an actual prototype 
During the first stage of the event, which took place in October, an impressive number of great ideas were submitted by our colleagues, however, the jury was only able to select seven outstanding ones. The selected participants then had a month and a half to turn their ideas into actual prototypes. 
In the final phase of the competition, a jury formed of professors from the Computer Science Faculty at the  University of Suceava (USV) and members of the ASSIST Software team,  was presented with the prototypes that resulted from the implementation of the initial seven ideas. 
This year's edition, Best Innovative Minds 2020, was truly inspiring. The participants used the newest technologies in their fields and impressed the judges with software and hardware prototypes for projects in industries such as telehealth, education, civic development, data privacy/security, agriculture, mechanics, and robotics. 
USV students and ASSIST employees teamed up and used their imagination, creativity and ingenuity to implement their ideas and turn them into unique projects meant to address day-to-day problems faced by our company as well as society itself.  
1.1 Winners of Best Innovative Minds 2020 
Seven teams made it to the finals and the winners were as follows: 
VR Study Platform project: Gabriel Tironeac, Catalin Zambalic, Alexandru Patraucean and Alin Paiu (student) 
Paramedyc - A.l. Video Health Monitoring & Medication Management project: Alexandru Strujac, Andrei Traciu, Marius Lingurariu and Wilfried Derscanu (student) 
Smart City IOT project: Ionut  Mindrescu, Tudor Andronic, Paul Verciuc and Denis Copilu (student) 
Most Disruptive Technology Award - 500€  
Paramedyc - A.l. Video Health Monitoring & Medication Management project: Alexandru Strujac, Andrei Traciu, Marius Lingurariu and Wilfried Derscanu (student) 
Popularity Award (chosen by ASSIST Software employees) – 350€  
iWant to Help project: Petru Cioata, Beniamin Cazacu, Bogdan Rosu and Anamaria Nistor (student) 
Student winners: 
The students that placed in the top 3 were rewarded with cash prizes and a paid internship contract at ASSIST Software. 
VR Study Platform project member: Alin Paiu, 2nd-year student, Faculty of  Electrical Engineering and Computer Science 
Paramedyc project member: Wilfried Derscanu, 3rd-year student, Faculty of  Electrical Engineering and Computer Science 
Urban Gardener project member: Andreia Hreceniuc, 2nd-year student, Faculty of  Electrical Engineering and Computer Science 
This year's competition was a close one and the jury had a hard time deciding on the four winners.  
All the projects were impressive technology and innovation-wise hence they all deserve to be shared. Therefore, we will briefly introduce all the ideas that made it to the finals of the Best Innovative Minds 2020 contest. 
2. Projects 
2.1 VR Study Platform
→ Proposed by Gabriel Tironeac, Catalin Zambalic and Alexandru Patraucean
Education is currently traversing a dynamic reconstruction with the integration of new technologies in the learning process. E-learning platforms represent an alternative to the classic approach, but they lack the interaction between the participants and in many cases, just copy classic learning content in a digital form.  
The final product is envisioned as an easy-to-use educational platform for presenting, analyzing, and studying a wide range of disciplines, powered by VR technology with a strong focus on multiplayer and high-fidelity learning content.  
The core features of the application work together to create a high-quality and flexible learning ecosystem for the users with the following features:  
multiplatform support  
VR ready  
single and multiplayer support  
cloud hosting for multiplayer sessions and 3D scenes library  
support for FBX, OBJ and Alembic data for easily adding new content to the platform  
To achieve the goals, the technology stack for this product consists of an industry-proven set of software solutions that offers both the speed and stability to develop and extend the e-learning solution:  
Unity 3D engine  
Photon network engine  
XR toolkit  
Blender  
Digital equality (access to high-quality learning resources in an easier and less expensive way than traditional resources) and a fully customized experience tailored to a wide range of audiences are the main pillars of the application, and to achieve these goals, a set of scene profiles have been developed:  
These profiles represent the building blocks of the platform and provide a clear depiction of the wide range of educational fields that can be accessed with the help of the application and developed even further.  
The aim of this application is to provide an improved version of e-learning platforms that would offer the user a real-life experience when using it.
2.2 Paramedyc - A.l. Video Health Monitoring & Medication Management project 
→ Proposed by Alexandru Strujac, Andrei Traciu and Marius Lingurariu 
Paramedyc is an app designed to help people with health problems provide accurate measurements of vital signs in real-time video calls with doctors.  
With this app, it will no longer be difficult for people to get regular preventative medical check-ups or purchase prescribed medication.  
This app will transform your smartphone/tablet into a personal general health monitoring tool & medication management tool using high-end technologies like​ facial recognition analysis​, AI-powered video-based technology​, visual recognition AI​, and AI voice recognition​.
Benefits for users:  
quick access to medical assistance  
no longer have to travel to receive a medical examination.  
don't need gadgets to analyze vital signs  
medication management and access to prescriptions and online pharmacies directly through the application 
Value to doctors:  
zero risks of being exposed to patients with various diseases/viruses  
saves time and money  
can quickly and efficiently analyze a patient's health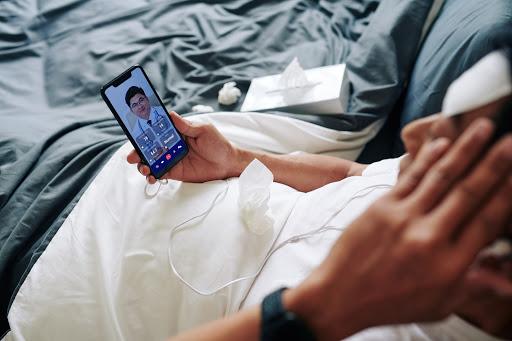 This app aims to facilitate the communication and consultation process between the patient and the doctor. The purpose of this app is to replace visits to the doctor's office when there is no medical emergency, that way avoiding unnecessary trips, crowded waiting rooms, etc. 
2.3 Smart City IOT project
→ Proposed by Ionut Mindrescu, Tudor Andronic and Paul Verciuc 
Smart City is a platform that aims to inform the population and offer a transparent overview of the works that are happening in the city. 
This platform uses automation, real-time information and an alert system for citizens and local authorities. 
AUTOMATION refers to the control of public lighting, irrigation systems, barriers to limit access to certain public areas, etc. 
REAL-TIME INFORMATION refers to the real-time status of public works (gas services, water services, street lighting, the release of access roads for asphalting, etc.). 
The ALERT SYSTEM sends out messages to the public in case of restrictions (during the pandemic), natural disasters, fires, floods, etc. It also notifies local authorities if illegalities/issues are reported. 
Platform features: 
TRASH TRACKER uses sensors (LoRaWAN nodes) installed in both landfills and bins to determine the optimum time for the removal of waste. By emptying bins only when they are full, waste removal costs will be reduced. 
CROWD TRACKER is a feature that uses video cameras (and drones) that are installed in key areas where congestion might occur in order to view real-time data of the number of people in that area (using ML)  and check for compliance with the rules (pandemic restrictions).  In case of non-compliance,  the authorities are alerted.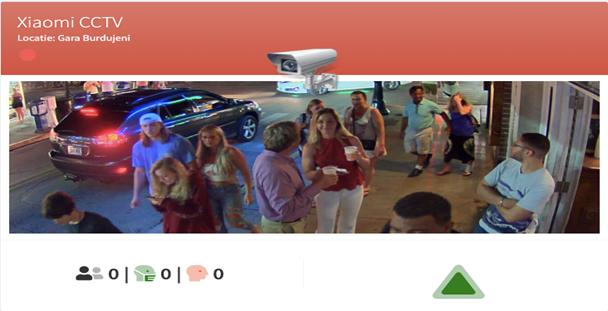 SMART PARKING is a feature that tracks the availability of parking spaces, which is updated in real-time on the application map.
THE DISPATCHER feature centralizes the communicated information (alerts sent through telephone reporting) and the locations of the alerts are displayed on a map (Google Maps & mobile application). Law enforcement officers can use this feature to see how far they are from locations and then respond to the alerts accordingly.
SITE STATUS is a feature that is meant to facilitate the transparency of the works in the city (marked on Google Maps) by providing the population with information related to the activity's status, duration and possible actions (e.g. the release of a parking lot for paving work).
The main purpose of the platform is to minimize expenses and pollution and to monitor compliance with the regulations regarding the ongoing pandemic. 
The technologies that were used for this project were LoRa, Arduino, PHP 7, TensorFlow and Swift.
2.4 iWantToHelp project 
→ proposed by Petru Cioata, Beniamin Cazacu and Bogdan Rosu  
iWantToHelp is a platform that intends to create a community where people in need are brought together with volunteers, NGOs or other entities that are willing to help. 
Such a community can certainly be created,  but it implies a lot of personal data, which is why the developers of the project introduced homomorphic encryption to protect and encrypt a person's data, disclosing only the necessary information.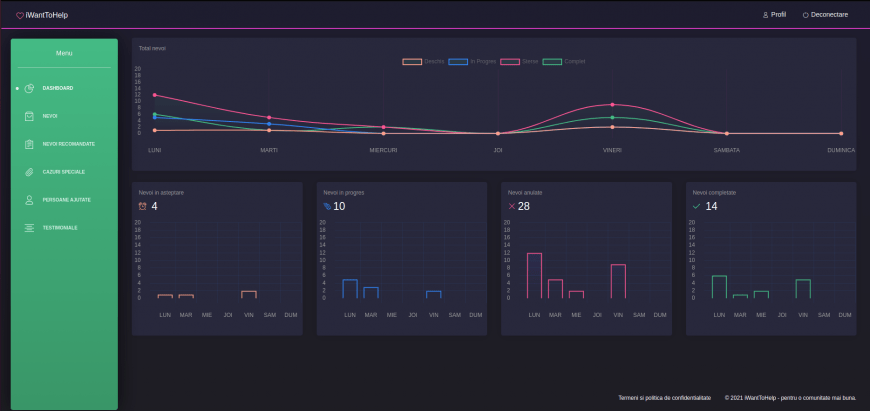 The iWantToHelp project contains two major parts:  
- a web platform that displays a public interface with information about the volunteers, the needs and special cases, a brief introduction to the project; a suggestion area and an area where a volunteer can create an account using their phone number. After logging into their account, a volunteer can apply to help a person with a specific need/situation, recommend someone who needs help or check different metrics regarding their activity. 
- a mobile application that can be used by both volunteers and people in need to add needs/requests and check statuses.  
From a technological point of view, the application was built using Ruby and Ruby on Rails for the REST API app, VueJS for the frontend app and Kotlin for the mobile app. 
2.5 Urban Gardener project 
→ Proposed by Raluca Hladiuc, Ionut Doroftei and Eusebiu Candrea
Urban Gardener is an app that aims to become the best gardening helper out there, due to its excellent memory, organizing capabilities and infinite library of essential information. 
The app is for anyone looking to get into gardening as it can guide the user throughout the season, by providing information such as when, where, how and what to plant, what needs to be done next, what tools to use, what the weather is going to be like and when it's time to harvest.  
How does it work? First, when launching the app, the user will choose their preferred vegetables and their quantities. The app will then generate a 3D plan of the garden placing the plants on raised beds using principles of permaculture. Integrating permaculture means that the app can look at plant compatibilities and using a genetic algorithm, can then generate the best possible garden plan. This means the plants will be placed strategically so that they can help each other, repel pests together and never fight for the same nutrients that are necessary for proper growth.  
After generating the plan, the app will guide you day by day, organize your tasks in a calendar, send you reminders and give you a detailed overview of all the plants in your garden and their life cycles.  
The aim of this project is to promote local, small-scale & organic agriculture, which will have a positive impact on the environment, keep soil healthy, provide nutritious produce and help people rediscover their connection to nature.  
The technologies that were used in this project were Android, Unity, ARCore and Firebase. 
2.6 Securing Data Using Blockchain project 
→ Proposed by Gabriel Paval, Vasile Maruseac and Andrei Vasilache 
Blockchain Secured Identity is a prototype app that uses blockchain technology to facilitate data security. 
Two applications were developed within this prototype:
- a mobile application for citizen authentication 
- a platform dedicated to car services. 
In the first phase, it is necessary for mayors to pass citizen identification data (user ID and password only) in a secure database so that it can be used later for authentication. 
Every citizen has a mobile application at their disposal through which they can confirm their identity simply, quickly and securely by scanning a QR code after authenticating in the application. 
Depending on the situation, the citizen can choose what data ( such as car details, personal details, medical files, etc. ) can be shared with the entities. Entities have access to blockchain logs that contain the entire immutable history of server operations on the data. This access is limited to a predetermined period of time. 
The innovative part of this prototype is the fact that the application has real potential to replace the presentation of the traditional identity card with a secure QR code scan. The authentication system can be used in a diverse range of areas such as voting, accessing medical history, transparency of NGOs, and confirmation of personal identity online replacing the traditional system (username-password). 
Advantages: 
Decentralization - The traded data is not stored on a single device but is distributed across several computers, making a data attack extremely difficult and costly. 
Immutability - Data is protected against modification and deletion. 
Transparency and security accuracy - The information in the blocks can be verified at any time because everyone has access to the ledger to see the validated transactions. 
Application architecture: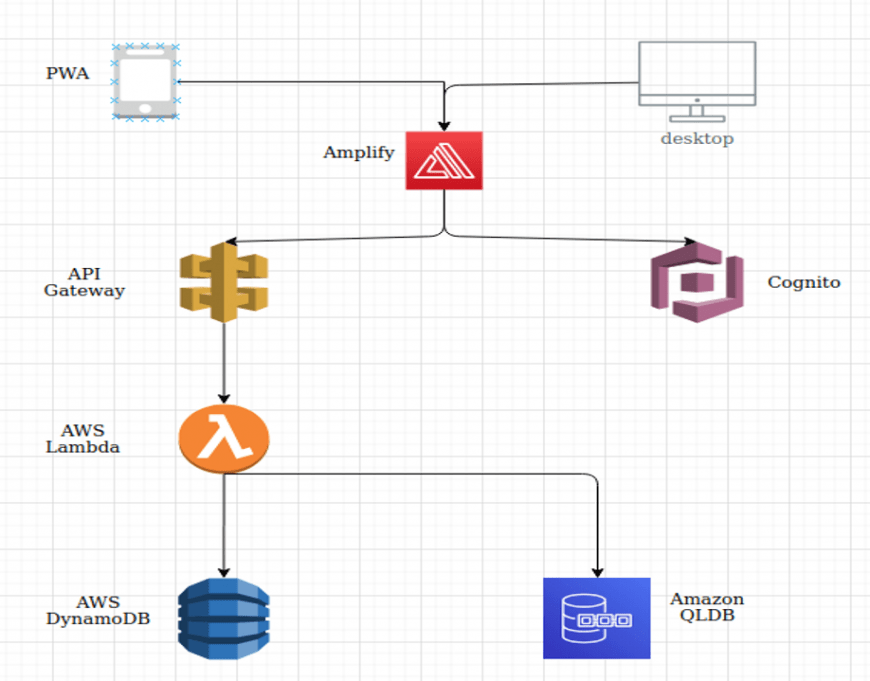 This application was created with the purpose of offering a digital alternative to the traditional identity card, that would be replaced with a secure QR code scan. 
2.7 Wear Your Face Mask project 
→ Proposed by Iura Gaitur, Ioana Ianovici and Tatiana Brighidin  
Wear Your Face Mask is an interactive board page meant to detect people who are not wearing face masks or wearing them incorrectly and warn those in close proximity or inform security about the matter.  
The application can be used with any surveillance camera within closed spaces (buildings, offices, etc.) and it analyses faces using Deep Learning. 
In order to be able to use this application,  you need a web page with a streaming server and a nano Nvidia module with a camera connected to the internet. 
This system detects faces and can recognize whether a person is wearing their face mask properly.  If it detects that someone is not wearing their mask properly,  it generates an alert to inform a security representative and it sends messages to people in the same room alerting them about the matter as well. It also creates statistics regarding the time and date of the incidents so that people who want to visit a certain place know around what time they might come across people who are not wearing masks or people who are wearing them incorrectly.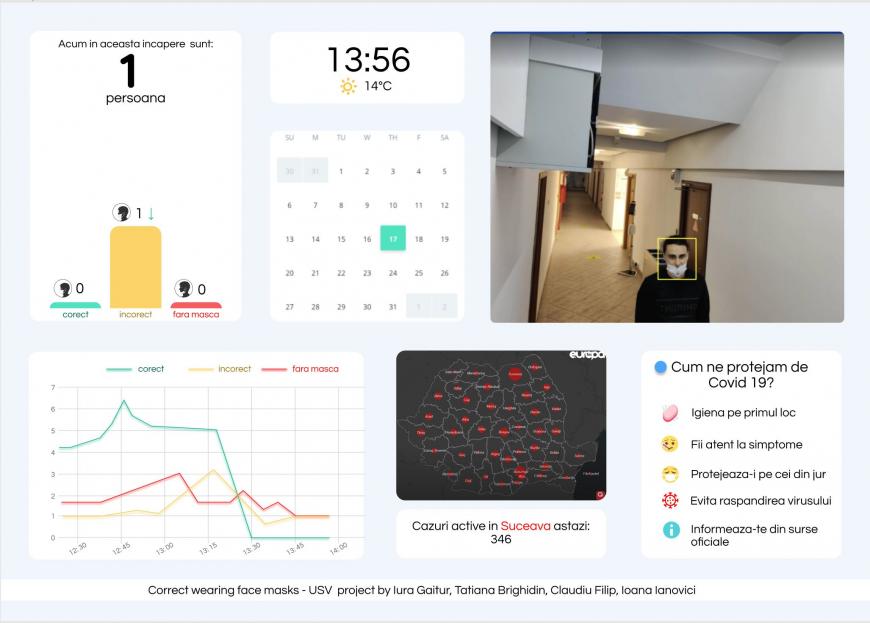 The technologies used for this project were Python, JS, TensorFlow, Deep Learning, MTCNN, OpenCV, SockerIO and Echarts. 
This project aims to create a system that would raise awareness of this issue and monitor these people in order to alert others to take extra measures when necessary. It is important to motivate people to wear masks properly in order to prevent further spreading of the COVID-19 virus. 
3. Sincere thanks
We would like to praise both our colleagues and the students who had the courage to step outside their comfort zones and came up with innovative ideas that eventually turned into real projects that impressed the jury.
We would also like to salute the representatives of the Faculty of Electrical Engineering and Computer Science from the University of Suceava for supporting this contest every year and for taking part in the selection process to find the most innovative projects!