Erasmus+ Program - ComeetPlus Project Training Session for Community Operators in Italy
Wed, 24 May 2017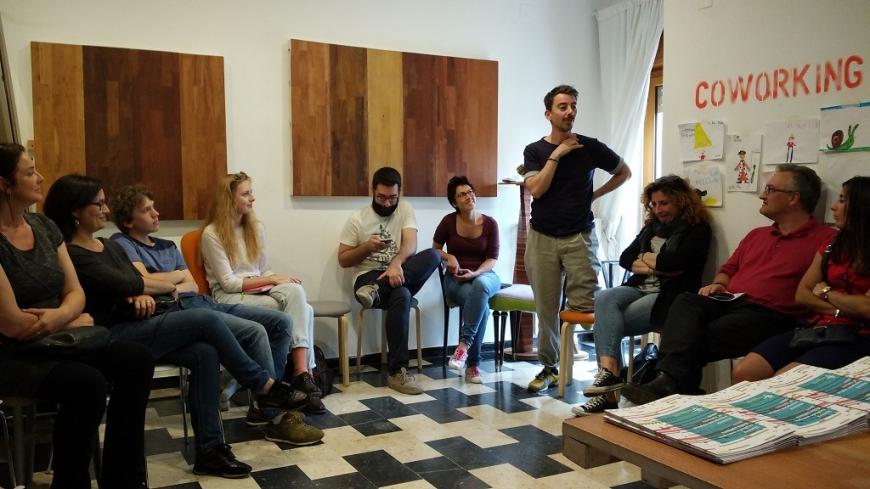 Between the 15th of the 19th of May 2017, the Comeet Plus transnational meeting and training session was held in Matera – Italy.
Representatives of the educational community – teachers, family members, youth workers, and entrepreneurs, have been selected by the partnership to voluntarily test the on-line platform and participate in this face to face training as evaluators of the whole blended training proposal.
During those five days, trainers were introduced to Erasmus+ Program - COMEET Plus project details, the European perspective regarding entrepreneurial education, methodologies for entrepreneurial teaching, evaluation tools for entrepreneurship education programs, networking and hands-on sessions.
The training concludes with an in-depth review of ComeetPlus contents and methodology of the training platform on entrepreneurial skills and coherence with the face to face training activities, with special emphasis in this training program.
The Comeet Plus Project is co-funded by the ERASMUS+ program of the European Union and submitted under key action: cooperation for innovation and the exchange of good practices, action type: strategic partnerships, with the project number: 2015-1-ES01-KA204-016081. In this program are involved 6 countries from Europe: Italy, Holland, Romania represented by our company - ASSIST Software, Cyprus, and Belgium.