Introduction
Augmented reality (AR) is a cutting-edge technology that allows for a digitally enhanced view of the real world, connecting you with more meaningful content in your everyday life. With cameras and sensors from a smartphone or tablet, you can add layers of information such as videos, photos, 3D graphics, sounds directly on top of items in the world around us.
Advantages of Augmented Reality
❏ AR will revolutionize the mobile user experience by increasing engagement with the customers and interacting at a whole new level thus creating a better user experience. For example, imagine how great it would be if you could see how a lego kit looks completed in 3D before you buy it.
❏AR is known to be very effective in the advertising of different products and services increasing their perceived value. Just check out the hands on experience of augmented reality offered by a company in advertising their camera.
❏ AR is always innovative, leaving lots of room for new strategies in designing the way we interact with different products, being a powerful tool for forward-thinking and fast growing companies.>
 The best example is the Google Glasses concept which is based on this technology.
❏  AR is a relatively cheap alternative to promote a service or product compared to other media platforms.
Disadvantages of Augmented Reality
❏ Current performance speed on today's commonly used devices is relatively slow and it will still take a few generations to make Augmented Reality feasible as a general interface accessible to the public.
❏ Privacy control seems to be the biggest issue with this technology. In a couple of years you could could walk up to a stranger or a group of people and analyze them via Augmented Reality apps to reveal social statuses, facebook or twitter information, favourite places they like to go or links to their closest friends. In the wrong hands, this technology could be used by hackers to determine work information, banking accounts or to perform identity theft.
Practical applicability
● E-commerce can offer an immersive augmented reality in which customers can try virtual demos of products by activating brand content ( eg. submitting a photo which creates a 3D model of the customer so we can try different clothes in a virtual fitting room, enabling an informative video when analyzing a product with the camera )
Moosejaw launched an augmented reality app up that drove 1 million impressions on Twitter, 160,000 video views and 75,000 downloads in five weeks, boosting sales by 37% year-over-year
● Education can be improved by using AR systems to recreate historical events in which the students can interact with different elements, explore antique cities, activate regular books into 3D images, help new students find their way around their university campus or present different structures in biology or astrophysics.
It is extremely useful for teachers and lecturers during their presentations because it helps students to gain a deeper understanding of the topic that is being presented.
11% of high schoolers and teachers have used an augmented reality app in education until now. Find more about this here.
● Publishing. By digitally marketing your product or brand with Augmented Reality apps you can create attractive ways to promote a brand because it's innovative and  lets the user interact with the product through games or different apps ( eg. by simply placing markers on the street, on signs or in magazines, the user can have a hands-on experience in receiving informations about a product by simply hovering the camera above the marker).
45% of US businesses are conducting some form of mobile marketing, with mobile websites (70%), mobile applications (55%), and QR codes (49%) the most common tactics.
● Geolocation and it's real time display of enhanced maps. Acting as a GPS, Augmented Reality provides classified and suggestive information to the user (restaurants, bars, grocery stores, banks, fashion outlets, etc.). It could change the face of the tourism industry that we know it today. Here is a great example from City Lens.
● Industrial, military and medical applications can use AR technology to validate different designs, analysis reports or blueprints. For example VW's augmented reality app that helps mechanics see where the components of the vehicle are placed under the hood or Audi's move to replace the user manual with an interactive AR app that you use to scan different parts in the vehicle and receive helping feedback. Civil engineers could use this technology to simulate different constructions and interact with them in order to improve their designs or find different flaws. Military engineers designed the F-35 Lightning II to not have a heads up display, instead it uses sensors that displays different information inside the pilots helmet by using augmented reality in real time.
● Video game applications. This is the area in which AR technology can really shine. It offers a whole new meaning to the phrase: "real life gaming". It can incorporate all the other internal components of a device like GPS, accelerometer, gyroscope, camera, sound system to create a gaming experience like never before. Although it is relatively new in this field, the immense possibilities are already beginning to be obvious with first person shooters like Halo and Unreal Tournament that use a "heads up display" which is really just an augmented reality environment that allows the player to access all their character's vital stats or achievements.
Here you have a demo game of two characters fighting when close to one another. This was done using a computer with a webcam, an AR platform and Unity3D.
The top 3 platforms today
Qualcomm's Vuforia is a platform that enables the best and most creative branded augmented reality (AR) app experiences across the most real world environments, giving mobile apps the power to see. With over 70.000+ registered developers worldwide, it uses superior, stable, and technically efficient computer vision-based image recognition and offers the widest set of features and capabilities, giving developers the freedom to extend their visions without technical limitations. With support for iOS, Android, and Unity 3D, the Vuforia platform allows you to write a single native app that can reach the most users across the widest range of smartphones and tablets.
Metaio's award-winning free SDK empowers your Augmented Reality applications with new wearable device support, improved visualization, speed and tracking stability. The Metaio SDK allows flexible deployment and licensing for your stand-alone or cloud-based project. It can be used to develop native Augmented Reality applications for IOS, Android and Windows deployment using the metaio SDK. The metaio SDK includes a powerful 3-D rendering engine in addition to plug-ins for Unity. Create your own application once, using the metaio SDK and deploy to all major operating systems and devices via AREL, the Augmented Reality Experience Language.
Total Immersion D'Fusion is the world's most widely-used commercial Augmented Reality solution. Available for a large number of devices and operating systems, it enables the development of secure-content Augmented Reality solutions for a wide variety of uses, such as interactive marketing, live events, and industrial applications.
Still not convinced of this technology?
The market facts about augmented reality are the following:
2 BILLION SMARTPHONES
IT Research company Gartner predicts that smartphone and tablet sales will increase to 1.2 billion this year and will top 2 billion by 2015.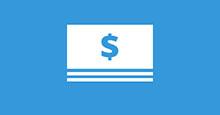 $5.2 BILLION WITH AR
According to Juniper Research, mobile augmented reality apps will generate nearly $300 million in revenues and reach $5.2 billion in 2017.
MORE LIKELY TO BUY
Hidden Creative revealed a 135% increase in likelihood to buy when viewing an AR version of a product versus looking at a product image.
AR HAS MORE VALUE
AR has a positive impact on value perception - with a survey participants valuing the AR product 33% higher than the non AR product.
Final thoughts
From exploring a new city to developing ground breaking technologies it is clear that Augmented Reality has it's own place in the spotlight for future generations to come. Although it is a technology that started taking shape in the 1960's it is only now that the advances made in this area are powerful enough to start shaping our future. We probably all seen the Iron Man movies where Tony Stark seems to easily manipulate data and objects with his hands and voice in a big room environment and we thought to ourselves that it's a thing of the future. Well, you could just check this video and see that the future is closer than you think.
What is your opinion on the matter of augmented reality and it's usage in today's life ?
Leave a comment or suggestion to us below.