ASSIST Software to present at AUTOSAR event
Fri, 25 Jun 2021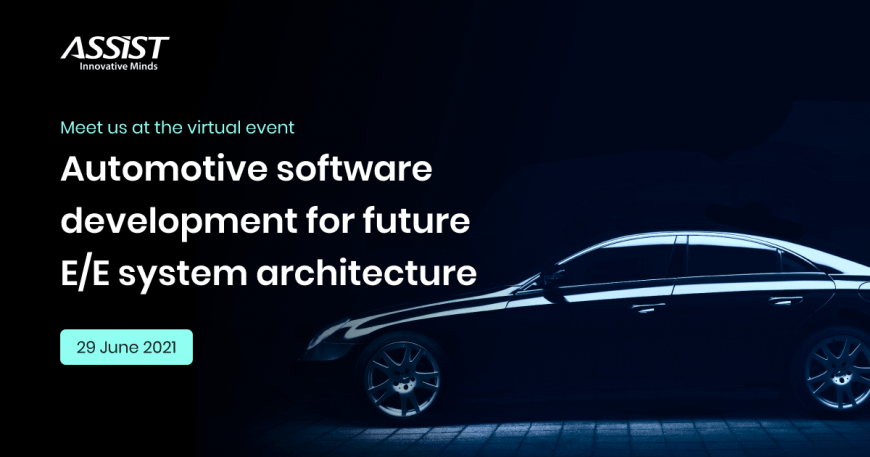 ASSIST Software will have the opportunity to speak at an AUTOSAR (Automotive Open System Architecture) online event on the 29th of June at 9 AM CEST. The day is booked for Romanian companies that, through their experience, bring value to the overall theme of the meeting - Automotive Software Development for Future E/E System Architectures.
Five Romanian companies have been selected to participate in the meeting and discuss their involvement and hands-on approach in projects concerning the automotive industry.
For the past four years, we have had a lot of meaningful contact with other players in the automotive industry. We understood what the needs of these companies are. Moreover, we aim to create a middle or upper layer of software that can enhance the level of functionality for their automobiles.
Our Head of Mobile Development Alex Boca will be presenting at the event. He will address the usability Flutter mobile framework and how we have employed it in our projects in the past as well as talk about Smart EVC and how we extend the OCPP protocol to expand the current functionalities.
Thus, we embrace the possibility of showing our assets, especially since AUTOSAR is a global partnership of around 300 companies of all sizes in the automotive and software industry. Together, they develop industry standards for software and methodology that enable scalable E/E system architectures for future intelligent mobility that supports high levels of dependability, especially safety and security. The AHKs (German Chambers of Commerce Abroad), as hotspots for their local markets, support companies in their search for new business opportunities and partners.
The meeting will also touch on subjects such as the connectivity services of modern vehicles, automated and autonomous driving, shared mobility, and how sustainability guidelines can be met through electric powertrains. Consumer preferences are changing, and software is used to transform vehicles to meet these requirements and functions and, overall, improve user experience, performance, safety, and even cybersecurity. The increasing complexity is a challenge for the automotive and mobility industry therefore such events are needed to map out and understand various industry trends.
Furthermore, in addition to presentations and pitches, the meeting will also include a round of "roulette networking" where all the participants will be able to have brief chats about their business and themes of the day. We can then hope to develop further in full-on projects together.
ASSIST Software is eager and honored to be part of this webinar. We hope that through it, we can make new connections with like-minded peers and discuss freely the technologies that are constantly changing the world for the better. Innovation will always be our main focus!